hammer bits have been sent
Hejian Deris Petroleum Drilling Equipment Co., Ltd
Address : Junziguan Industry Park, Hejian City, Hebei Province, China
Tel: +86 (0)317 5586567
Phone : +86 15128708428
WhatsApp/ WeChat: +86 15128708428 + 86 15028618918
Email : sales4@hjderis.com
Skype: jenny19871026shen
QQ : 824942002
Scan and Add my WeChat :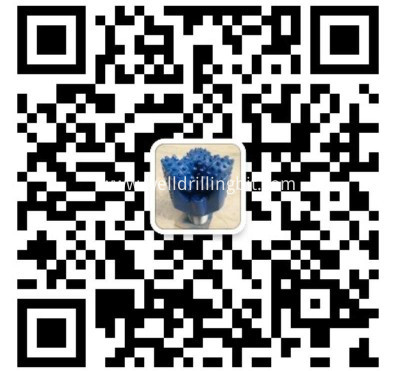 Our company was established in 2000, located in Hejian City Junziguan Industrial Park, next to National Highway 106, 165 kilometers away from Beijing, close to Tianjin Port, Beijing Airport, convenient transportation and superior location. The company covers an area of 30 acres and a factory building of 15,000 square meters.
Specializing in the production and sales of Drilling Tools such as Tricone Bit, PDC drill bits, Hole Opener, roller cone drills, hammer and hammer bit, drill pipes, drill collars, etc. A professional design, production, inspection and foreign trade sales team has been established. .
Each product is manufactured and inspected in strict accordance with the industry's highest technical quality standards and API specifications. The quality assurance system established in accordance with the requirements of ISO 9001 ensures the best quality of the products and the effective operation of the company.
The hammer bit we send to Brazil .