Hejian Deris Petroleum Drilling Equipment Co., Ltd
was established in 2000, located in Hejian City Junziguan Industrial Park, next to National Highway 106, close to Tianjin Port, Beijing Airport, convenient transportation and superior location. The company covers an area of 30 acres and a factory building of 15,000 square meters.
Specializing in the production and sales of Drilling Tools such as TCI Tricone Bit, Steel Tooth Tricone Bit, PDC drill bits, HDD Hole Opener, roller cone drills bit, Down the hole hammer and DTH Hammer Bit, oil drill pipes, oil drill collars, etc. A professional design, production, inspection and foreign trade sales team has been established. .
Tel: +86 (0)317 5586567
Mobile Phone : +86 15128708428
WhatsApp/ WeChat: +86 15128708428
Email : sales4@hjderis.com
Skype: jenny19871026shen
QQ : 824942002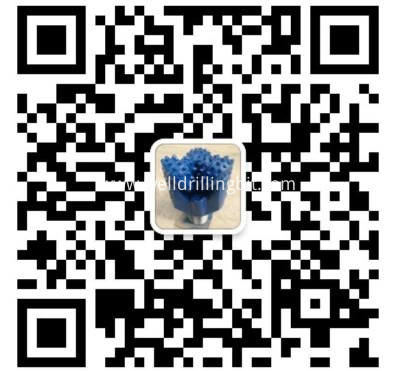 Optimal test method for drilling parameters:
1. Drill for 5 minutes with initially selected proper WOB and moderate RPM (60~100r/min) and record the ROP (as shown in the table below).
2. Moderately inctease WOB and keep the same RPM and drill under this WOB for 5 minutes and again record the RPO (as shown in the table below).
3. Decrease WOB b the same extent and tepeat step 2.
4. Find the WOB in the tow groups of test than can yield highest ROP.
5. Properly change RPM under optimal WOB and record the ROP (as shown in the table below).
6. Select the RPM at the highest ROP.
7. Set the drilling parameter at the best combination:60KN RPM: 120r/min
Times

RPM:100r/min

WOB:60KN

WOB

(KN)

Drilling hour

(Min/m)

RPM

(r/min)

Drilling hour

(Min/m)

1

80

8

100

7

2

100

9

120

5.5

3

60

7

80

8

Select

60

7

120

5.5